Engineer innovation with CFD- focused multiphysics simulation
To accurately predict real-world performance of your product you need simulation tools that capture all of the physics that will influence its performance during its operational life, including those that cross the boundaries of traditional engineering disciplines. To improve your product you need to be able to predict how performance changes in response to multiple parametric design changes.
Simcenter STAR-CCM+ is a complete multiphysics solution for the simulation of products and designs operating under real-world conditions. Uniquely, Simcenter STAR-CCM+ brings automated design exploration and optimization to the simulation toolkit of every engineer, allowing you to efficiently explore the entire design space instead of focusing on single point design scenarios.
The additional insight gained by using Simcenter STAR-CCM+ to guide your design process ultimately leads to more innovative products that exceed customer expectations.
Couple to other simulation tools through dedicated interfaces, or an intuitive API. This enables the multi-physics simulations with different time scales ranging from microseconds to thousands of seconds, providing faster and more accurate analyses and shorter turnover times for development and assessment of complex designs
Predict real world performance using CFD-focused multiphysics
Fluid dynamics simulation
Since the real-world performance of your product depends on how it interacts with fluids, either gases, liquids or a combination of both, you need to predict how those fluids behave, and to be ale to turn their influence to your product's advantage.
Simcenter provides industry leading computational fluid dynamics software that allows you to simulate almost any engineering problem that involves the fluids, structures and all of the associated physics.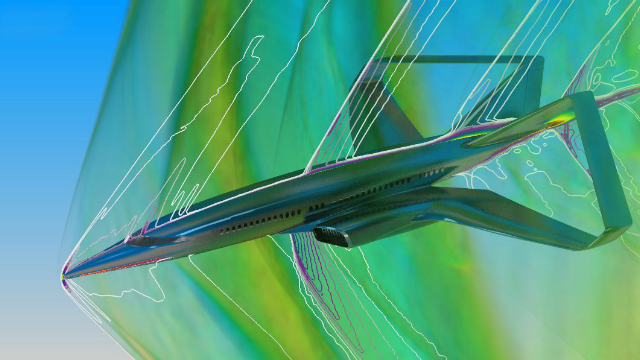 Simulate lean and dense gas-solid as well as solids only flow.
The discrete element method (DEM) can be used to simulate the motion of a large number of interacting discrete objects (particles), such as the granular flow of aggregates, food particles, metal powders, tablets and capsules, and wheat or grass. Simcenter is the first commercial engineering simulation tool to include a DEM capability that is fully coupled with numerical flow simulation.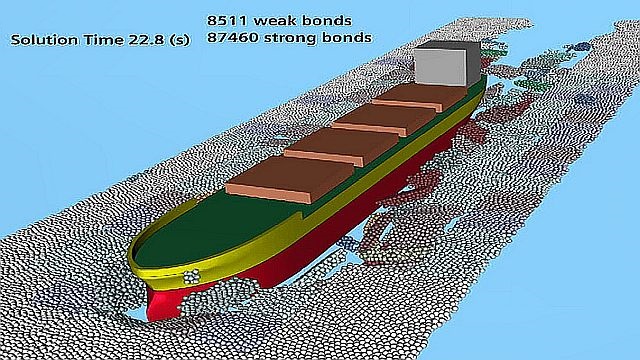 Comprehensive suite to model real world multiphase flows
Accurately representing the physical behavior of the different fluid and solid phases is key to capturing the real-world performance of your product. Simcenter offers a variety of both Eulerian and Lagrangian modeling capabilities to suit your simulation needs.
Real-world engineering problems cover multiple flow regimes across stratified, dispersed, discrete, films, etc. To date, there is no single multiphase model that can cover all regimes, however, Simcenter provides a comprehensive range of models which can be used together to cover many flow regimes including the transitions between them. Predict and understand real-world behavior of your products by simulating multi-regime, multi-scale multiphase flows.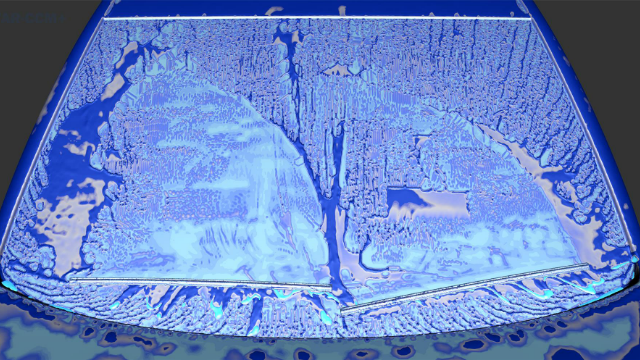 Simulate a broad range of physics and motions all within a single environment.
Within a single environment, Simcenter empowers users to simulate not only a broad range of physics but also a broad range of body and mesh motions to accurately capture your physics. With our motion models, you can simulate real-world performance of moving, overlapping objects with overset meshing, predict dynamic 6-DOF motion of bodies, understand multi-physics interactions to model performance 'as installed', easily drive geometric changes for design exploration, easily predict rotating/translating machine behavior and define sophisticated motions to accurately replicate machine operations.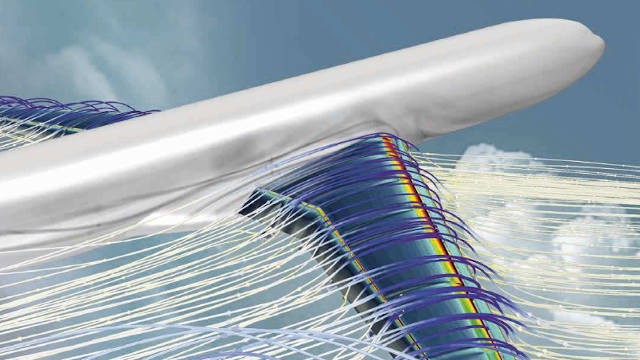 New features and enhancements:
Simcenter Cloud HPC Preview available in EMEA and APAC regions

Supported version: Simcenter STAR-CCM+ 2306

Extended GPU acceleration for the following solvers and physics:

Coupled flow and energy solver
Passive scalar solver
PISO unsteady solver
Temperature polynomial ported to GPU
Flamelet combustion modeling
Wall-modeled Large Eddy Simulation
Gamma transition model

Parametric Gradient-Based Optimization
Significant 3D-CAD memory reduction when simulation launched in parallel
Convert simple tessellated geometries to CAD
Multi-Valued Monitor
Prism Layer mesher compatibility with quad-dominant surface mesh
Improved robustness for EMP simulations with the Phase Coupled momentum interpolation scheme
Hub-style shell interface – edge-to-solid
Electromagnetic modeling of lamination layers
Please reference the release notes for a complete description of all enhancements and new features.
SDA Software Advanced Multiphysics CFD Bundle
Bundle Simcenter STAR-CCM+ with Simcenter Cloud HPC for a significant discount
Running CFD simulations in the cloud provides enhanced flexibility and scalability compared to on-premise solutions. Utilizing third-party cloud providers demands substantial setup time and expertise. However, by employing Simcenter STAR-CCM+ on the cloud with Simcenter Cloud HPC, users can effortlessly access AWS infrastructure, ensuring a seamless experience. A specified number of Credits will allow full use of Simcenter STAR-CCM+ on a fixed number of compute cores, while saving money on their STAR-CCM+ licensing.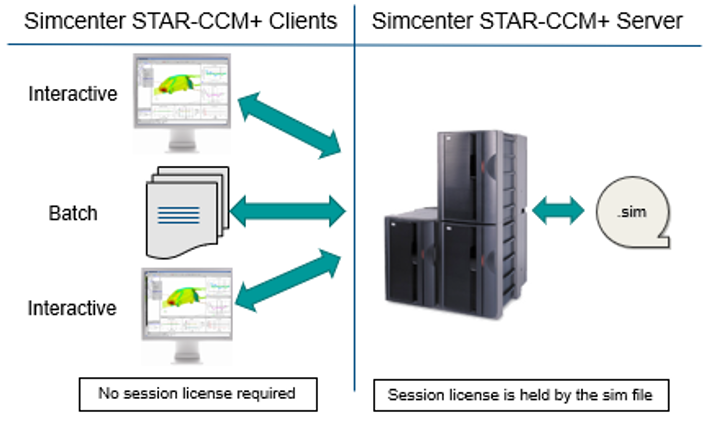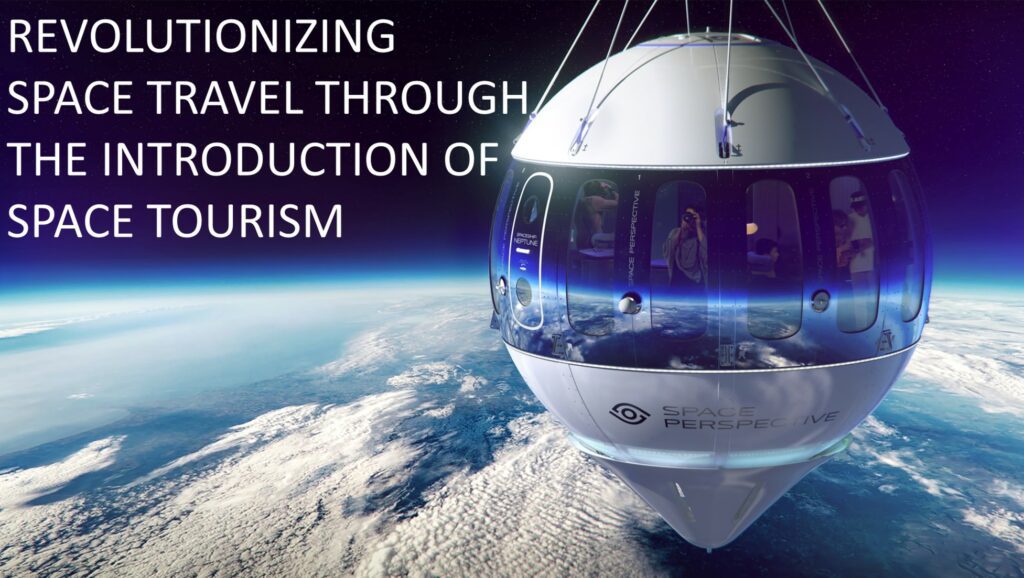 See how the world's first carbon-neutral spaceflight experience company is revolutionizing space travel.
Receive advanced support from engineers that use Simcenter STAR-CCM+ every day.
SDA Software is more than a premier value added reseller of Simcenter STAR-CCM+. We employ award-winning engineers that use it every day as part of our professional consulting services. We have the capacity to provide advanced technical support and consulting services to our customers.
Our standard support is included when you purchase a product license or subscription (active maintenance):
Licensing and setup questions
Basic technical questions about software features and building models
Simple troubleshooting.
We understand that for particularly challenging issues more advanced support is required:
Detailed help building complex models (even production simulations)
Extensive troubleshooting, debugging, and testing of models
Custom consulting projects.
Advanced support isn't included with active maintenance.
Meet Ted Blowe, one of our expert engineers
Ted Blowe is the Director of Engineering at SDA Software primarily working with STAR-CCM+. Before joining SDA Software, Ted worked as a Simulation Engineer for two years and a mechanical engineering for three years. At Orano, Ted was responsible for engineering analysis, mechanical design, and fabrication of equipment used in handling, transportation, and storage of radioactive materials. Ted received an M.S. in Mechanical Engineering from Texas A&M University, with a master's thesis investigated fluid dynamics and single-phase heat transfer characteristics for turbulent flows around nuclear fuel assemblies with complex split-type mixing vane grids using STAR-CCM+ CFD software.