Build large FE models faster with Simcenter 3D
Quick and Easy Part Modification
Geometry Abstraction and Creation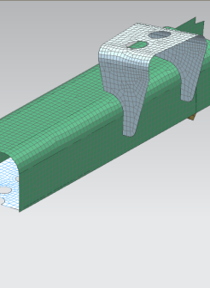 Advanced Midsurfacing
Ideal for thin-walled parts
Robust algorithms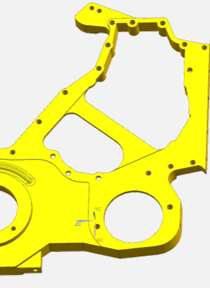 Quick Defeaturing
Easily remove holes and blends
Sew surfaces together
Define mesh mating conditions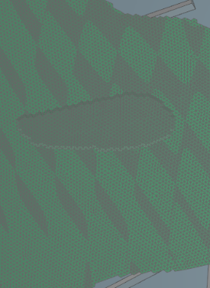 Legacy Models
Create geometry from mesh data
Mesh becomes associative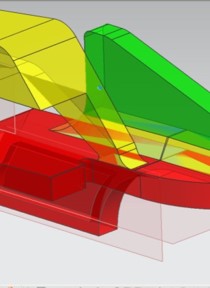 Split Solid Bodies
Efficiently create sweep-able sections
Create associative solid bodies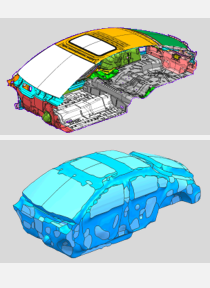 Fluid Domain Creation for CFD
Rapidly create fluid domain
Associative to geometry updates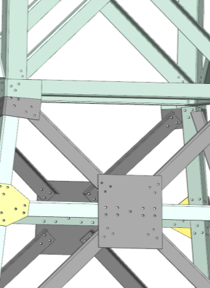 Full Geometry Modeling
Make complex edits
Collaborate with design group
Mesh the Most Challenging Geometry
Mesh Creation and Editing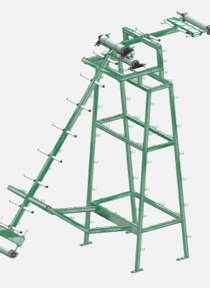 0D and 1D
Quickly create and manage beam cross sections
Connections, bolts, and masses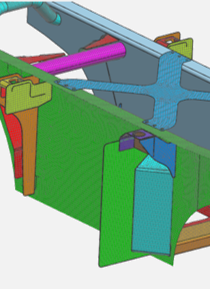 2D
Free or mapped meshes
Analyzes surfaces to produce a better mesh
3D
Best-in-class tetra-mesher
Use penta elements to transition from hex to tetras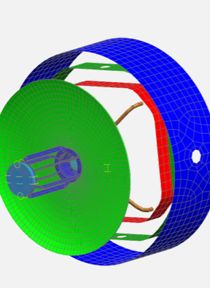 Mixed Models
Combine 0D, 1D, 2D, and 3D elements in a single model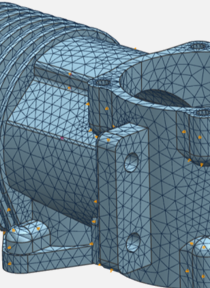 Mesh Controls
Control mesh around holes, fillets, and more
Associative to geometry updates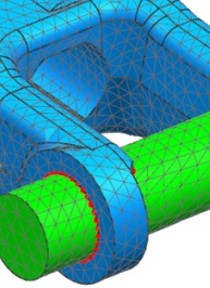 Model Checking
Solver-based element checks
Achieve more accurate solutions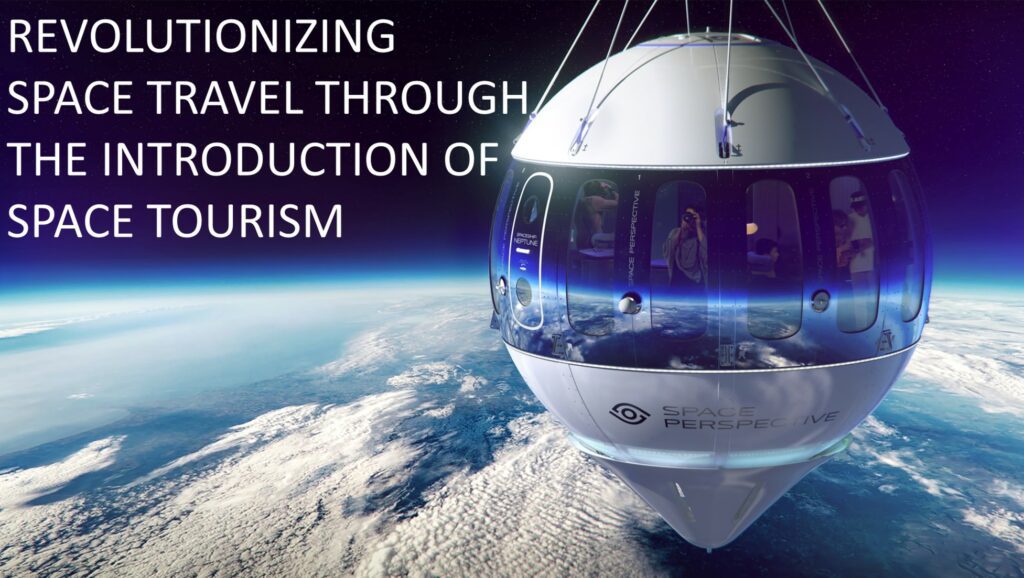 See how the world's first carbon-neutral spaceflight experience company is revolutionizing space travel.
Receive advanced support from engineers that use Simcenter 3D every day.
SDA Software is more than a premier value added reseller of Simcenter 3D. We employ award-winning engineers that use it every day as part of our professional consulting services. We have the capacity to provide advanced technical support and consulting services to our customers.
Our standard support is included when you purchase a product license or subscription (active maintenance):
Licensing and setup questions
Basic technical questions about software features and building models
Simple troubleshooting.
We understand that for particularly challenging issues more advanced support is required:
Detailed help building complex models (even production simulations)
Extensive troubleshooting, debugging, and testing of models
Custom consulting projects.
Advanced support isn't included with active maintenance.
Meet Andrew Jabola, one of our expert engineers
Andrew Jabola's career has focused on finite element analysis and composite development using FEMAP, NX CAD/CAE, and Fibersim. Andrew has supported a number customers and a variety of engineering projects for a number of years using these products. Andrew has a total of 6 years of experience in the mechanical engineering field. Andrew also holds a B.S. in Mechanical Engineering from Walla Walla University.