Founded in 1997 by Jim Jeans, SDA has over 20 years of experience providing award-winning design and analysis expertise.
Structural Design and Analysis is a team of aerospace stress engineers that help their customers design lightweight and load efficient structures. They utilize software from Siemens PLM for their analysis. Their experience using software such as Simcenter Femap, Nastran, Fibersim, ADINA, and STAR-CCM+ aids us in providing practical training and support to our fellow structural engineers as a Value Added Reseller.
Standard and Advanced Support
– Included with active maintenance or subscription
– Licensing and setup questions
– Basic technical questions about software features and building models
– Simple Troubleshooting
– Not included with active maintenance or subscription
– Detailed help with building complex models (production simulations)
– Extensive troubleshooting, debugging, and testing of models
– Consulting projects
Femap, NX (CAD), Basic NX Nastran, Solid Edge, STAR-CCM+, Fibersim, Simcenter 3D Structures, and Advanced NX Nastran
If you have the beginning of an idea but aren't sure how to bring it to the next level, we can help turn it into reality.
Our team can help you turn your sketches into a reality with our lofting and vehicle layout expertise. We can provide you with a comprehensive model in a CAD package of your choice and also assist you with payload integration. Let us bring your ideas to life and help you create the perfect design for your project.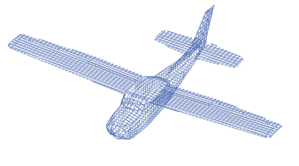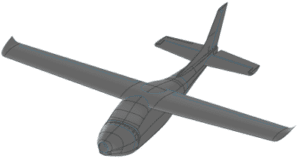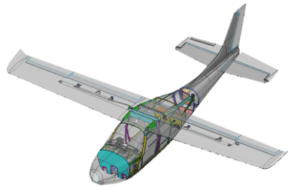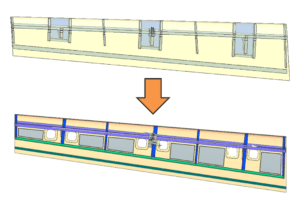 If you already have a clear idea of the exterior of your vehicle, we can assist you with the interior design. Our team can support you in developing the configuration and conducting trade studies to determine the best solutions. We also ensure that the weight is optimized for the vehicle's performance. Additionally, we can integrate sub-systems to ensure that the vehicle will successfully complete its mission on the first attempt. With our expertise, you can create a vehicle that meets all your needs and exceeds your expectations.
Preliminary and Detailed Design
From concept to a design ready for manufacturing.
With our team's expert experience in the industry's top CAD programs, we can provide you with manufacturable drawings and models. Our proficiency includes Solidworks, CATIA 3DX, and Siemens NX, among others. We can also customize a solution to work with any design and analysis software you are currently using. Our goal is to make the process as seamless as possible for you, ensuring that you receive the best quality drawings and models to bring your project to life.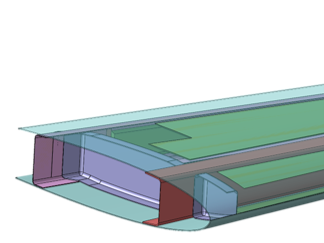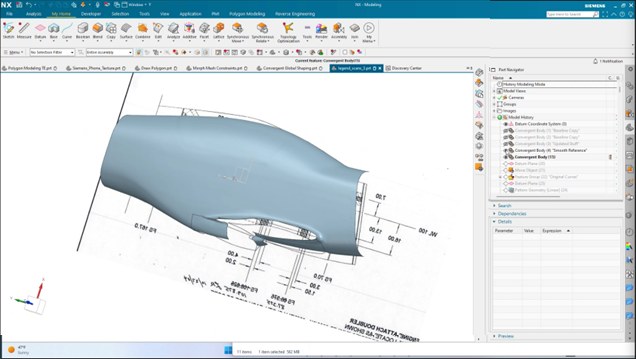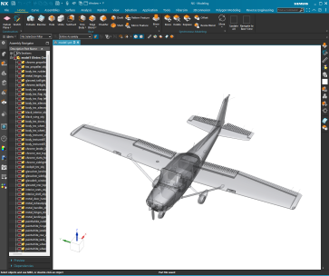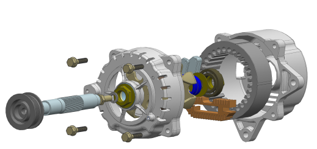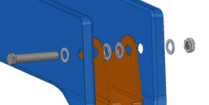 Efficiency and cost-effectiveness are paramount to us when it comes to production and assembly. Our team is dedicated to finding ways to optimize the process while keeping the costs low. We can cater our assembly solutions to meet your needs, whether it's for rapid, in-the-field solutions or complex composite bonding and fastening. We can advise you on sourcing the right hardware or take charge of the assembly of unique fasteners in a complex multi-part system. With our expertise, you can rest assured that your production and assembly processes are in good hands, and you will receive the highest quality results within budget and on time.
Our team is committed to helping you find the best material and process to meet your design goals. We have gained recognition in the industry for our expertise in designing and analyzing carbon structures, and we are familiar with the best practices to produce strong, lightweight, and sleek composite parts. However, we understand that carbon fiber may not always be the best option. In such cases, we have extensive experience working with a variety of materials, including aluminum, steel, titanium, and engineered plastics. We are also proficient in a range of manufacturing techniques, such as forging, machining, compression and injection molding, and 3D printing. With our vast knowledge and experience, we can help you choose the ideal material and process to bring your project to life.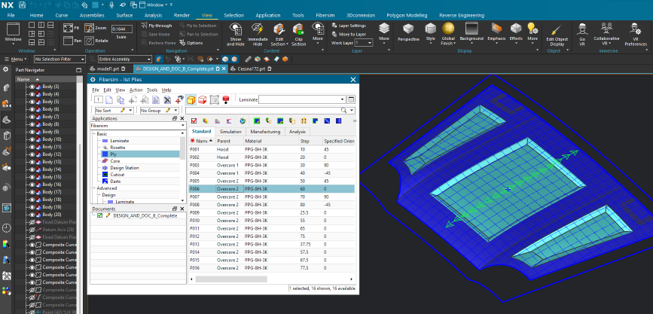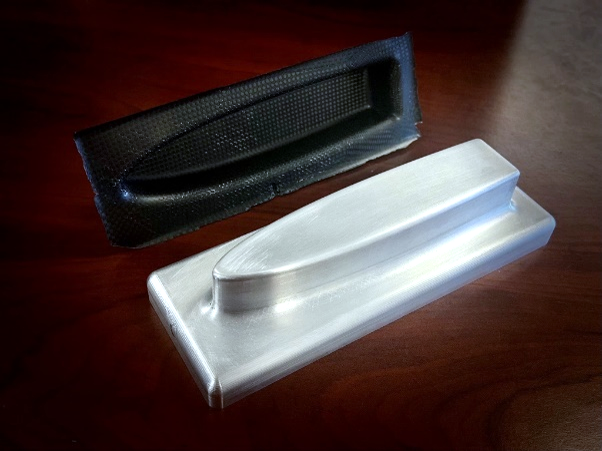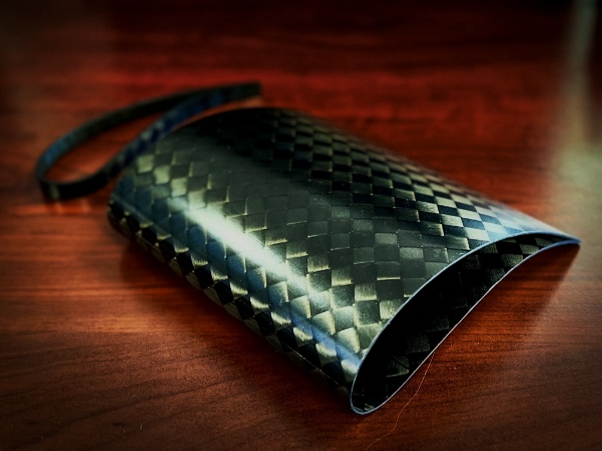 Part of the life cycle of air vehicle design is assessing the structural capability to iteratively size the parts and joints in order to drive it to completion. Through classical hand methods and many different software tools, such as FEMAP with NX NASTRAN and ADINA, we can help you optimize your vehicle's design to meet your goals.
If you don't know where to start when analyzing your vehicle's design, we can develop loads models or perform rudimentary hand analyses that take your design's aerodynamic loads and translate them into internal loads to verify and optimize your structural layout.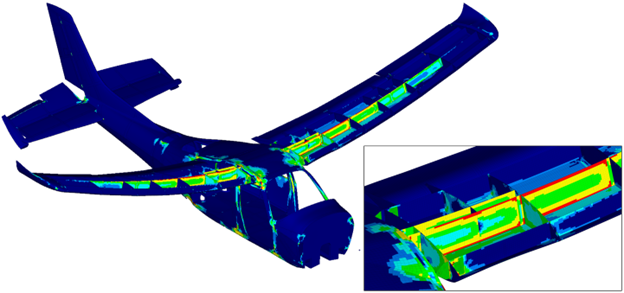 If you already have a good idea of your structural layout and need help working through the minute details, we can leverage our many years of experience in various analysis methods to ensure your parts and joints are optimized.
We can take engineering drawings or CAD from almost any program to perform detailed hand analysis or create finite element models to assess the strength and stability of your structure. Years of working in the industry have given us the ability to determine the proper size and shape of all the various aircraft parts as well as what materials to manufacture them from in order to meet your design goals within your needed timeframe and budget.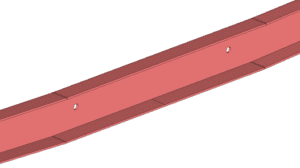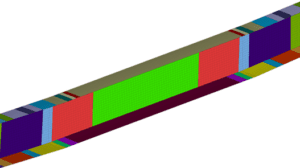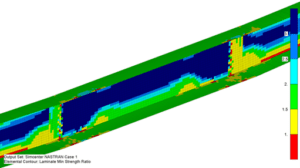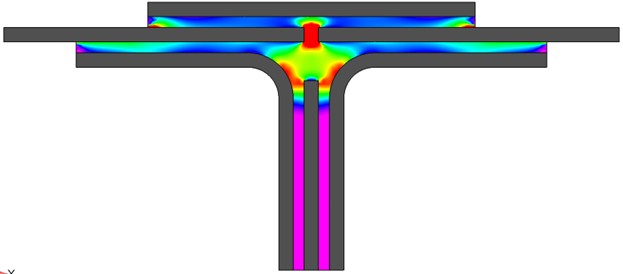 If you need help determining if the joints holding your vehicle together are strong enough or robust enough, we can take your designed joint definitions and help you figure out if you have the right size and number of bolts or if your bonded joints are strong enough to handle the loads moving through them. The joints that hold an air vehicle together often make or break its design, and we can help ensure that yours are defined properly.
Flutter is an instability failure that arises from the interaction of inertial, elastic, and aerodynamic forces acting on an air vehicle, and it's a fairly complex failure mode to account for when designing an aircraft. Our team has the right tools and experience to take your vehicle's structural models and incorporate aero models that allow us to identify and address any failures that may arise due to flutter instability.