Live Webinar: Fibersim with Solidworks
Join SDA engineer Dylan Smith live on June 7th to learn how to import your data from software like CATIA and Solidworks into Fibersim, the industry standard software for composites, in this free webinar.
Open Solidworks files directly in NX
Prepare model geometry in NX
Create Fibersim laminate data
Export offset surface and compare with original model SDA Software Advanced Multiphysics CFD Bundle
Bundle Simcenter STAR-CCM+ with Simcenter Cloud HPC for a significant discount
Running CFD simulations in the cloud provides enhanced flexibility and scalability compared to on-premise solutions. Utilizing third-party cloud providers demands substantial setup time and expertise. However, by employing Simcenter STAR-CCM+ on the cloud with Simcenter Cloud HPC, users can effortlessly access AWS infrastructure, ensuring a seamless experience. A specified number of Credits will allow full use of Simcenter STAR-CCM+ on a fixed number of compute cores, while saving money on their STAR-CCM+ licensing.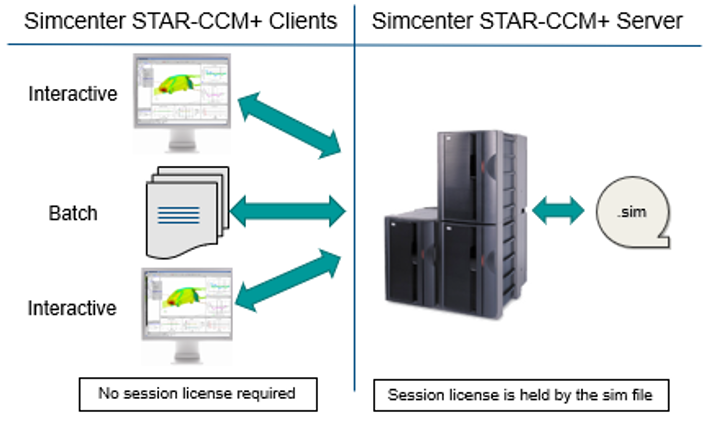 Receive advanced support from engineers that use [Example Product] every day.
SDA Software is more than a premier value added reseller of [Product]. We employ award winning engineers that use it every day as part of our professional consulting services. We have the capacity to provide advanced technical support and consulting services to our customers.
Our standard support is included when you purchase a product license or subscription (active maintenance).  This covers the following:
Licensing and setup questions
Basic technical questions about software features and building models
Simple troubleshooting.
We understand that for particularly challenging issues more advanced support is required.  For this, we also offer advanced support services, which include:
Detailed help building complex models (even production simulations)
Extensive troubleshooting, debugging, and testing of models
Custom consulting projects.
Advanced support is not included with active maintenance.
Meet Ted Blowe, one of our expert engineers
Ted Blowe is an CFD Application Engineer at SDA Software primarily working with STAR-CCM+. Before joining SDA Software, Ted worked as a Simulation Engineer for two years and a mechanical engineering for three years. At Orano, Ted was responsible for engineering analysis, mechanical design, and fabrication of equipment used in handling, transportation, and storage of radioactive materials. Ted received an M.S. in Mechanical Engineering from Texas A&M University, with a master's thesis investigated fluid dynamics and single-phase heat transfer characteristics for turbulent flows around nuclear fuel assemblies with complex split-type mixing vane grids using STAR-CCM+ CFD software.